The Cybersecurity Training and Awareness (CTA) team provides training and guidance to the university community on how to protect against cybersecurity threats. The team manages required and optional training programs for university faculty, staff, and students. Cybersecurity threats are constantly evolving. The team helps the university community address the risks of operating in our evolving digital reality.
---
Employee Online Training Opportunities
Quarterly Training
Employee required training is available at https://go.uillinois.edu/securitytraining (log in required). Quarterly training for faculty and staff via the Proofpoint portal helps to keep cybersecurity top of mind. Small, targeted, timely subject matter​ modules that can be accomplished in 20 minutes focus on practical knowledge that can be applied in work and personal situations.


Additional training opportunities are available for those who want to delve deeper into a subject. To take an optional training, visit the cybersecurity training portal at https://go.uillinois.edu/securitytraining.

IT JumpStart
University employees can take training to familiarize themselves with the University's IT offerings through Training Services (https://techservices.illinois.edu/training-services). A component of the course is cybersecurity basics.

Find out the importance of securing your university and personal data and ways to actively participate in improving cybersecurity. Topics include, phishing, passwords/passphrases, and the physical security of your workspace.
Employee In-Person Training Opportunities
Specialized trainings for work groups
Your work group may have specific cybersecurity training needs. Our team can offer specialized trainings. Reach out to find out how we can work together at securitytraining@uillinois.edu.
Student Online Training Opportunities
UIUC students have two opportunities for free online training
Cybersecurity Champions Program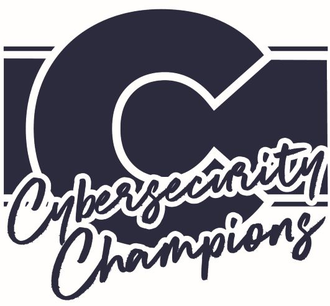 Get involved in improving the cybersecurity culture at Illinois
---
Why Cybersecurity Training?


Cyber criminals are constantly changing their tactics. Regular cybersecurity training helps you stay safer as cyber threats evolve. Cybersecurity affects you, whether you use a computer, a tablet, or a smartphone (or all) in your work, school, or personal life. Cybersecurity is about keeping your technology safe, including networks, data, programs, and devices. Cybersecurity helps to protect your data and your devices, like a lock on the front door protects your home.
---
Work Secure at Illinois Newsletter
2023 Newsletters
2022 Newsletters
---
Reach Our Team